Working with Cixous: The cleaner's grey drawings
Abstract
Following writings by Hélène Cixous, this essay fabricates word-pictures and drawn-paintings to follow unconscious murmurs encountered in acts of house cleaning. This labour, understood as an undertaking that forestalls completion and engages with transformative material conditions, is traced through the stories of those who clean architecture.
Acknowledging the intimacy of a cleaner with the houses she attends, the writing engages with a labour that, while mostly unrecognised, supports architecture and which can be seen as a form of drawing.
In its attention to surface conditions, the material skin that engages with day to day, and life and death, cleaning is never about obliteration. In all its effort and repetitive labour, the act of cleaning permits a sensitivity to the emotional conditions of interiors and the residues of architectural occupancy. The sensitivities of surface are manifest in a series of ink drawings that form a parallel text.
The ink drawings borne out of the cleaner's troubled night time reflections are inscribed and considered as swabs — pathological and affectionate rubbings that seek to retain traces of substance. The drawings and the writing share a tendency to accumulate all the problems and curiosities of ageing matter.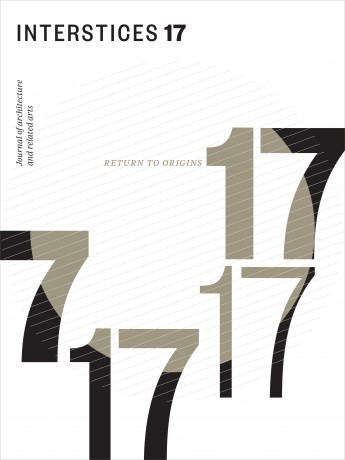 How to Cite
Treadwell, S. (2016). Working with Cixous: The cleaner's grey drawings. Interstices: Journal of Architecture and Related Arts, 32-40. https://doi.org/10.24135/ijara.v0i0.500