Introduction
Gaps between and within Gen-ius and Gen-ealogy
Tina Engels-Schwarzpaul

Auckland University of Technology
Abstract
This issue of Interstices: Journal of Architecture and Related Arts provides another occasion to explore small and narrow spaces between apparently solid and secure structures; to pause and to expand openings for thought and practice in
architecture and related arts. Interstices (pl. ĭn-tûr'stĭ-sēz', -sĭz) insert themselves, as man-made, articulated, and unobstructed spaces, into the elements of their surrounding structures. Despite their difference, they remain part of the fabric,
as a crevice or crack is a structural part of the overall form of a wall or a rock, or an interval or rupture part of a network's fl ow of forces...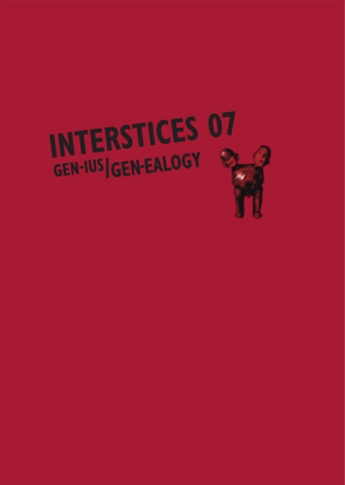 How to Cite
Engels-Schwarzpaul, T. (2019). Introduction: Gaps between and within Gen-ius and Gen-ealogy. Interstices: Journal of Architecture and Related Arts, 7(7), 4-8. https://doi.org/10.24135/ijara.v0i0.528