Interstices: Journal of Architecture and Related Arts is about the spaces between idea and thing, where perfect correspondence is never quite found, demanding a realm of endless negotiation and productive interpretation. Its role is not to reaffirm existing normative standards and canons, nor to rest comfortably in the supposed self-sufficiency of the building object, regional identity, composition, nature, function … but to explore the interstices, the gaps and fractures within an institution that appears solid, secure and fixed.
Interstices is an open forum for the dissemination of architecture and thought. It is an open access, non-profit journal published once a year. Interstices does not charge authors any fees for submission, publication or access to articles.
To remain independent, Interstices relies upon institutional and private support to fund its editorial production. Annual individual sponsorship is available from $500; corporate sponsorship from $1,000; and institutional sponsorship from $3,000. Sponsors will receive full acknowledgement of their contribution in each issue of Interstices for which they are a sponsor.
Current Issue
Interstices 21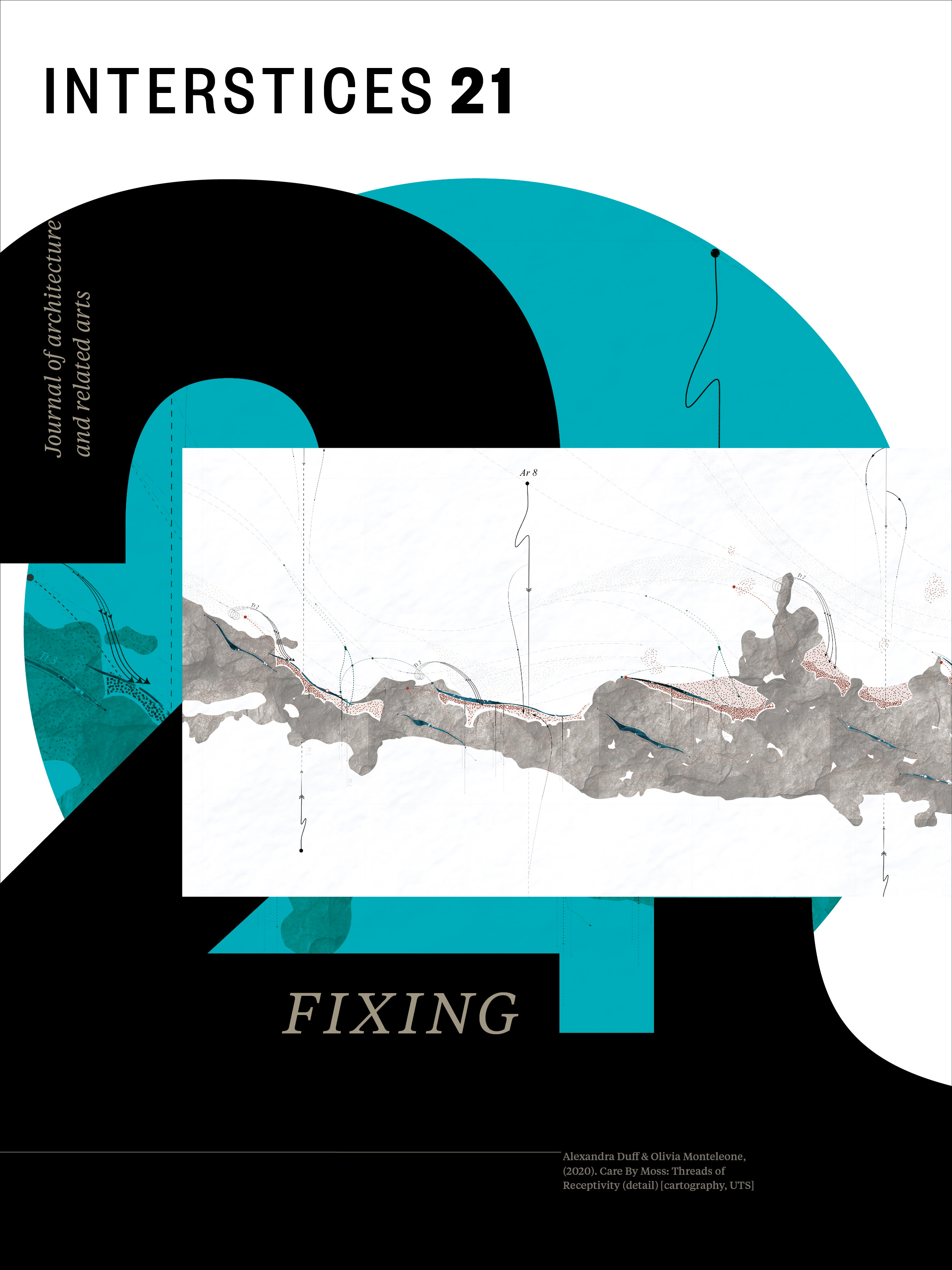 Fixing
Edited by Simon Twose, Carl Douglas and Jeanette Budgett
Symposium: 14 August 2021
Published: March 2022
Full Issue
View All Issues